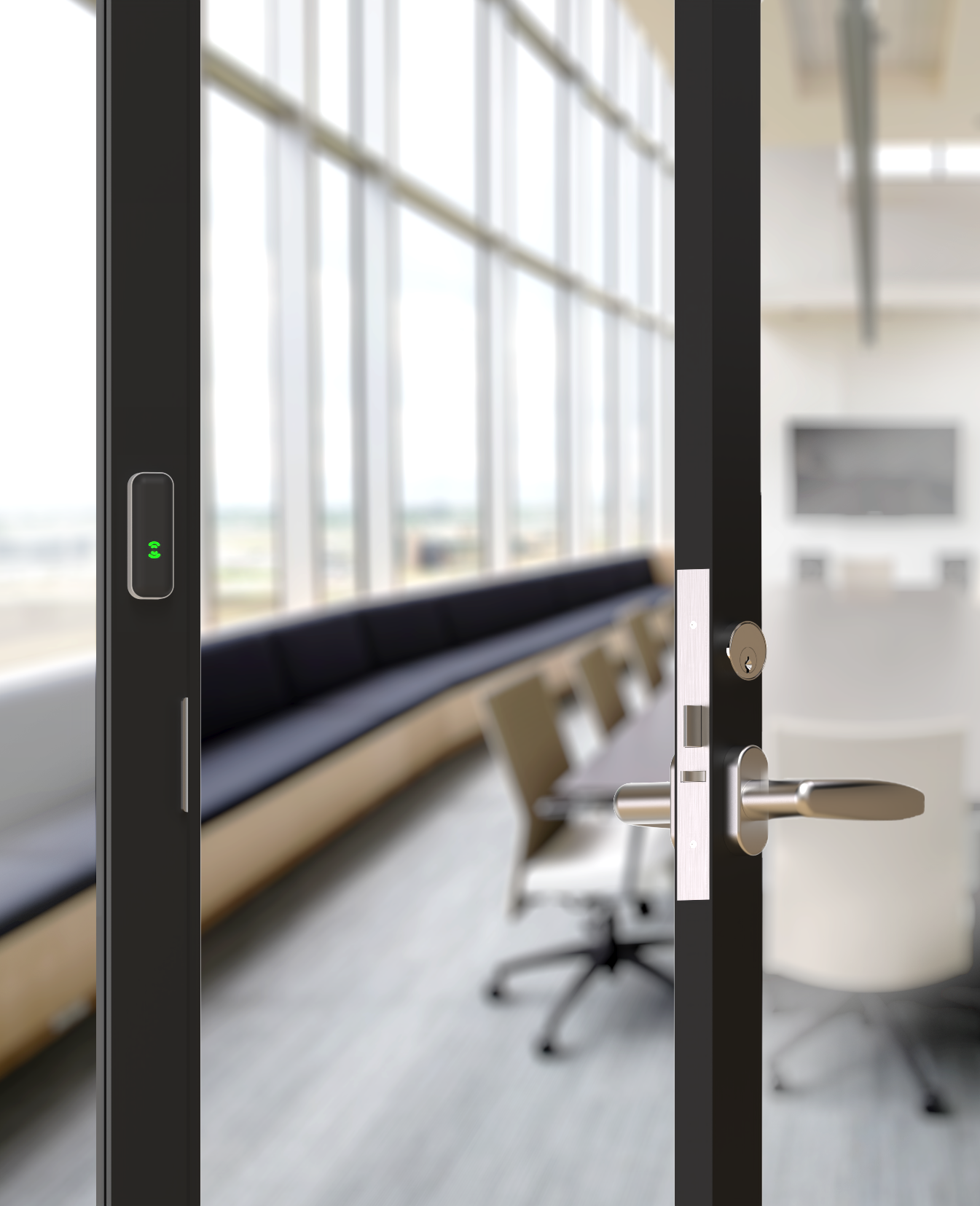 M1700E
Motor Drive Electrified Narrow Backset Mortise Lock
This new introduction to our electromechanical line of mortise locks is designed for use on glass doors with aluminum stiles and eliminates the need for unsightly electric strikes.
Pair with a variety of decorative or commercial trim options to do more with less.
Learn More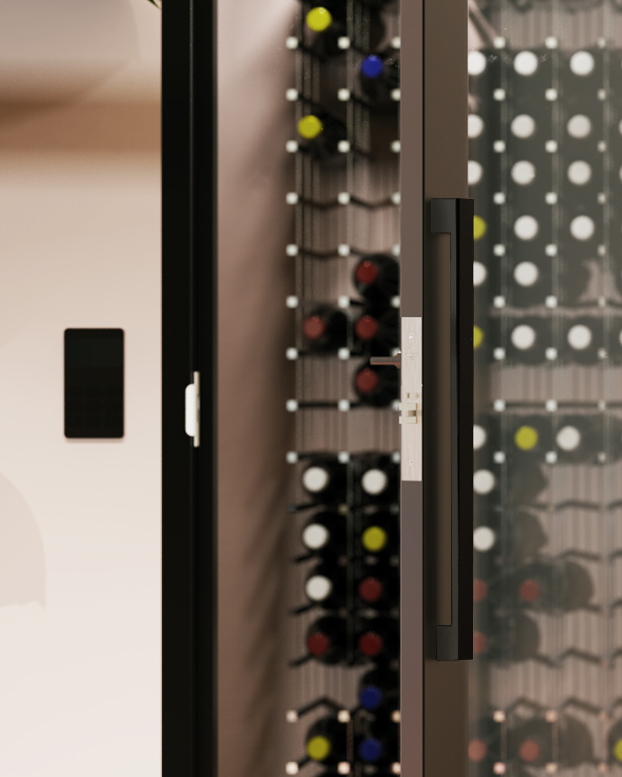 M8800ELR
Motor Drive Electrified Latch Retraction Narrow Backset Mortise Lock
The M8800ELR utilizes low voltage Motor Drive Electrification to retract the latch of the mechanical lock for easy access when presenting a credential. The outside trim is rigid, active lever on interior. It is ideal for power operated openings that facilitate accessibility/ADA compliance in commercial settings. The lock also features 'continuous duty' available for doors on hold open schedules.
Learn More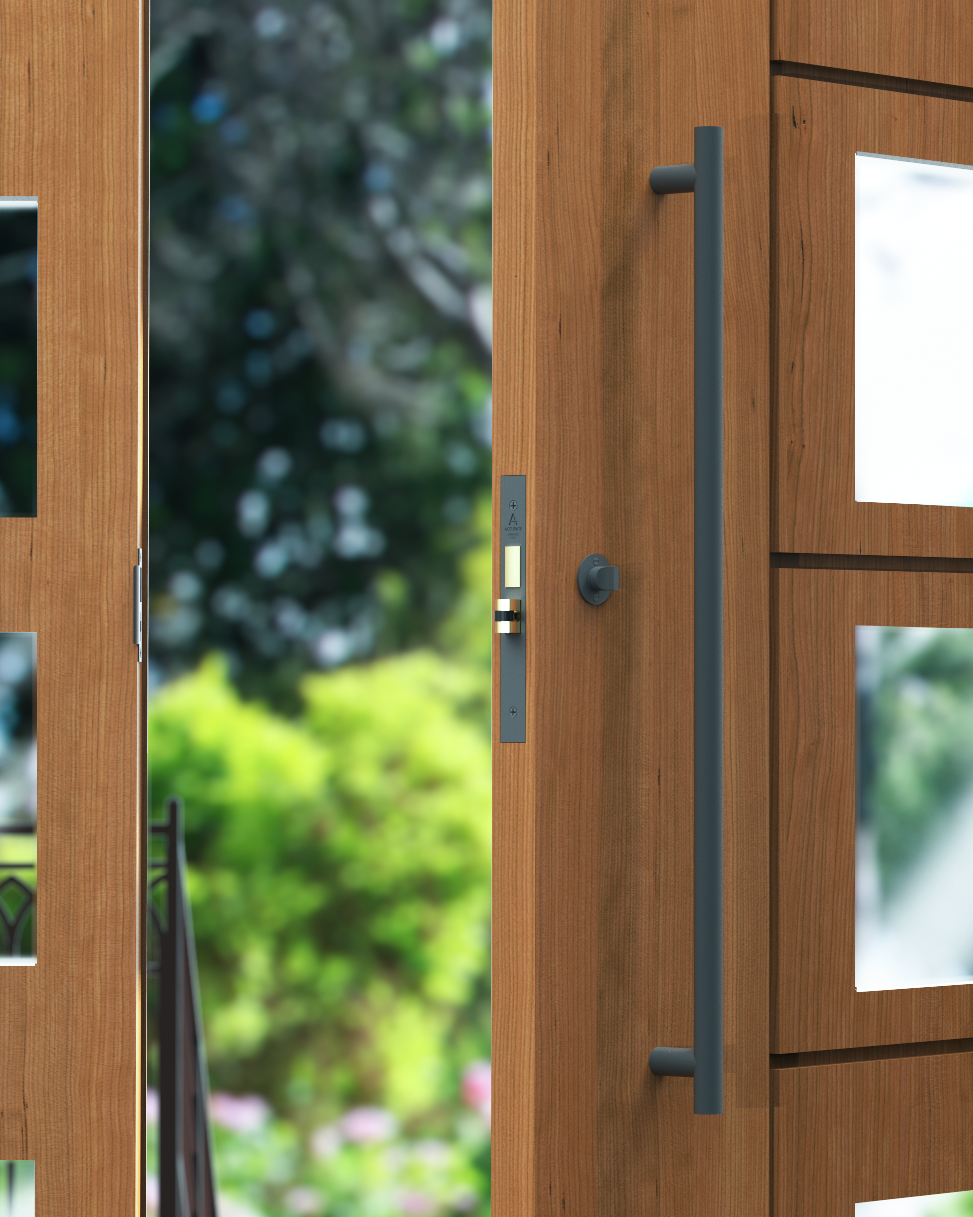 9100ARL
Adjustable Roller Latch Lock

Roller latch locks are now available with an adjustment to address both tension and latch projection. Designed for doors that do not have any active levers, knobs or thumb latches, the Adjustable Roller Latch can help control door gaps caused by wind, weather and climate changes and maintain security. Available for 9100 and 8800 Series Roller Latch Mortise Locks.
Learn More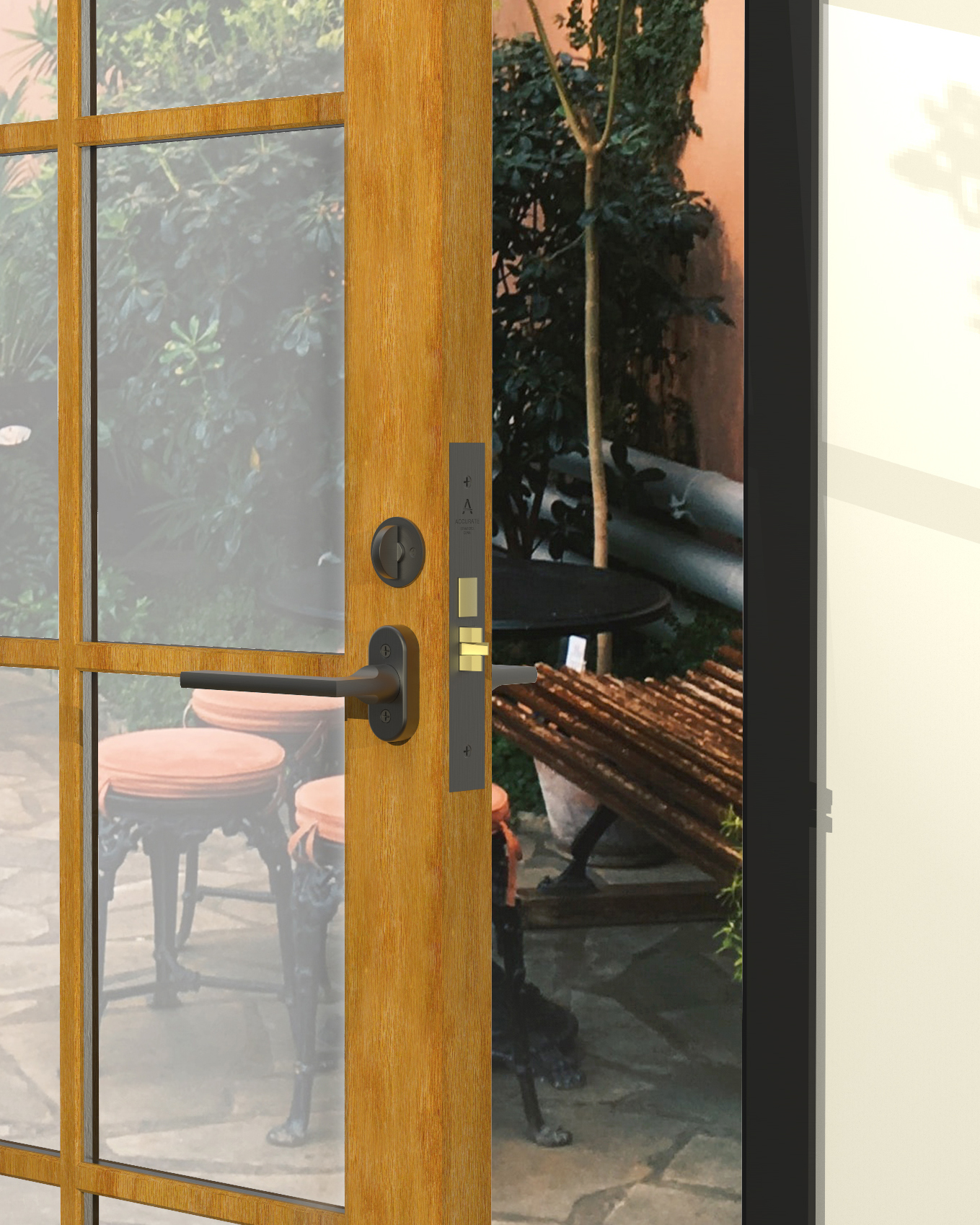 8800
Narrow Backset Mortise Lock with New Anti-Friction Latch Bolt
The popular lock for narrow stile doors will now feature an anti-friction latch to match the 9100 Grade 1 Mortise Lock. This smoother, upgraded latch will result in more reliable closing, higher performance and overall better operation by reducing friction when it engages with the strike. Pair with Accurate lever trim in a variety of finishes and functions.
Learn More

2022TL
Tubular Latch
The tubular latch combines the simplicity of tubular design with a variety of unique features that makes it the most durable product of its kind on the market.
Invisi-Mount Flush Pulls
Pocket door trim is now available with Invisi-Mount innovative mounting system offering the simplest and cleanest installation on the market. Utilizing magnets for secure and precise installation, this is an upgrade to exposed or concealed fastener options.
Learn More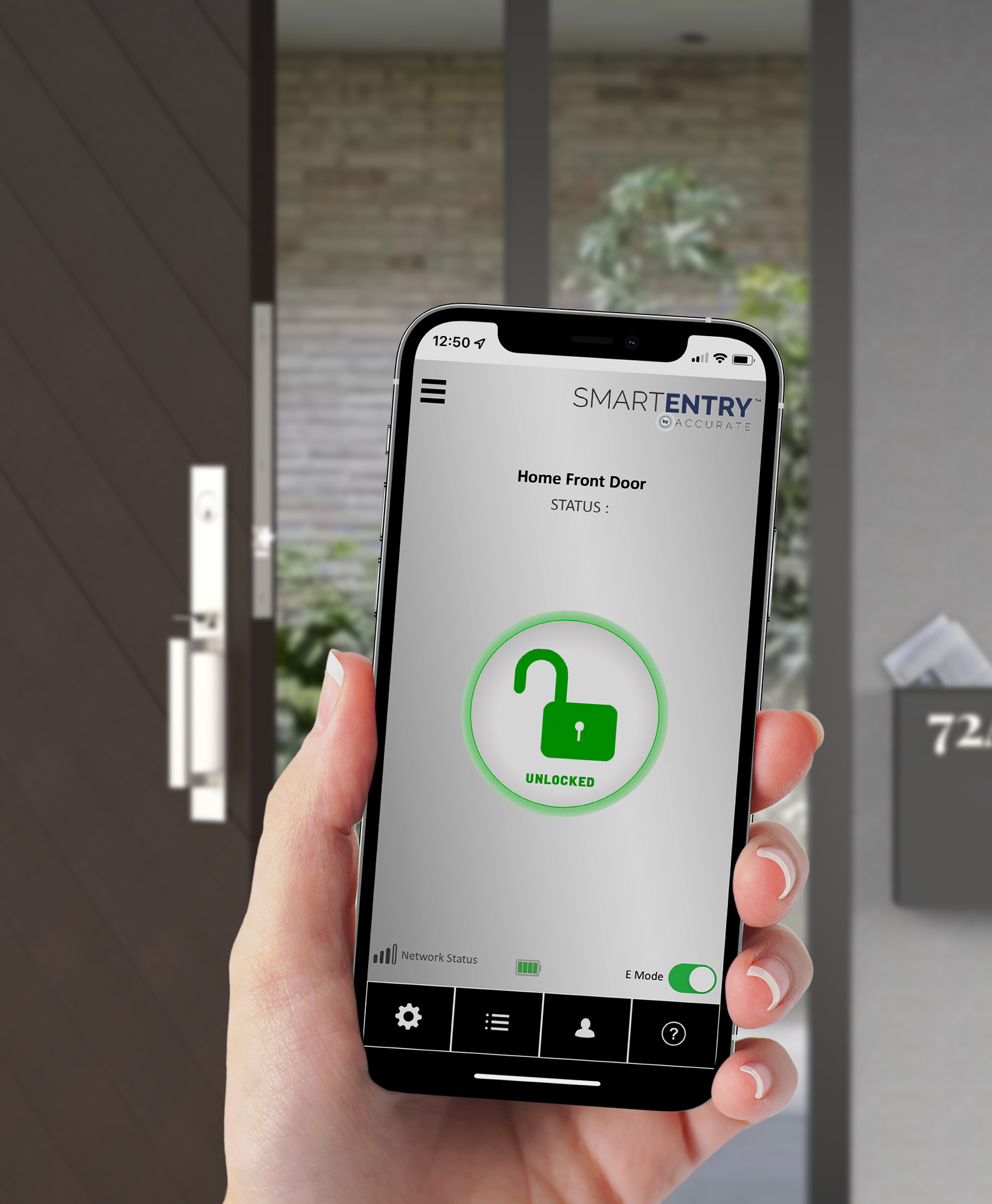 SmartEntry 2.0
Second Generation with Improved Connectivity
SmartEntry by Accurate technology continues to evolve with improvements to the user interface and simplified connectivity to allow full control over your openings from the palm of your hand from virtually anywhere in the world.
SL-SM9159E
Self-Latching Smartphone Mortise Lock for Sliding + Pocket Doors
As the leading smartphone-operated system for sliding door mortise locks, the SmartEntry combines Accurate's mechanical expertise with industry leading technology. The batter-powered smartlock features keyless entry via Bluetooth communication that is controlled by a proprietary app for ease and convenience.
Learn More