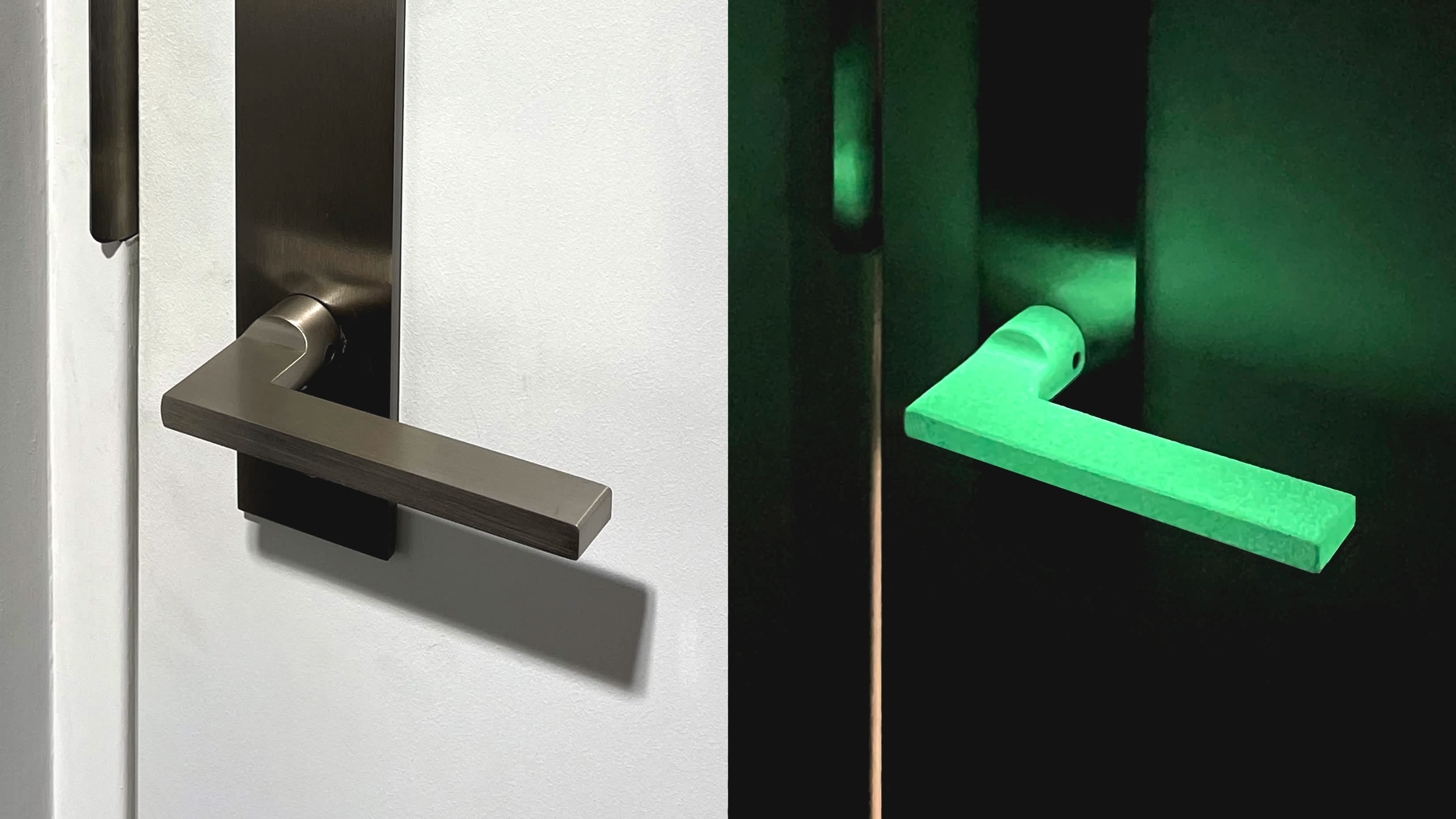 SafeGlow
SafeGlow is a phosphorescent coating applied to door hardware to enhance visibility in both dark and dimly lit areas
.

Developed to improve the safety of elderly occupants by emitting a glow that lasts for up to 24 hours – making it ideal for acute and senior living centers

.

It is also scratch and scuff resistant for durability in high use environments

.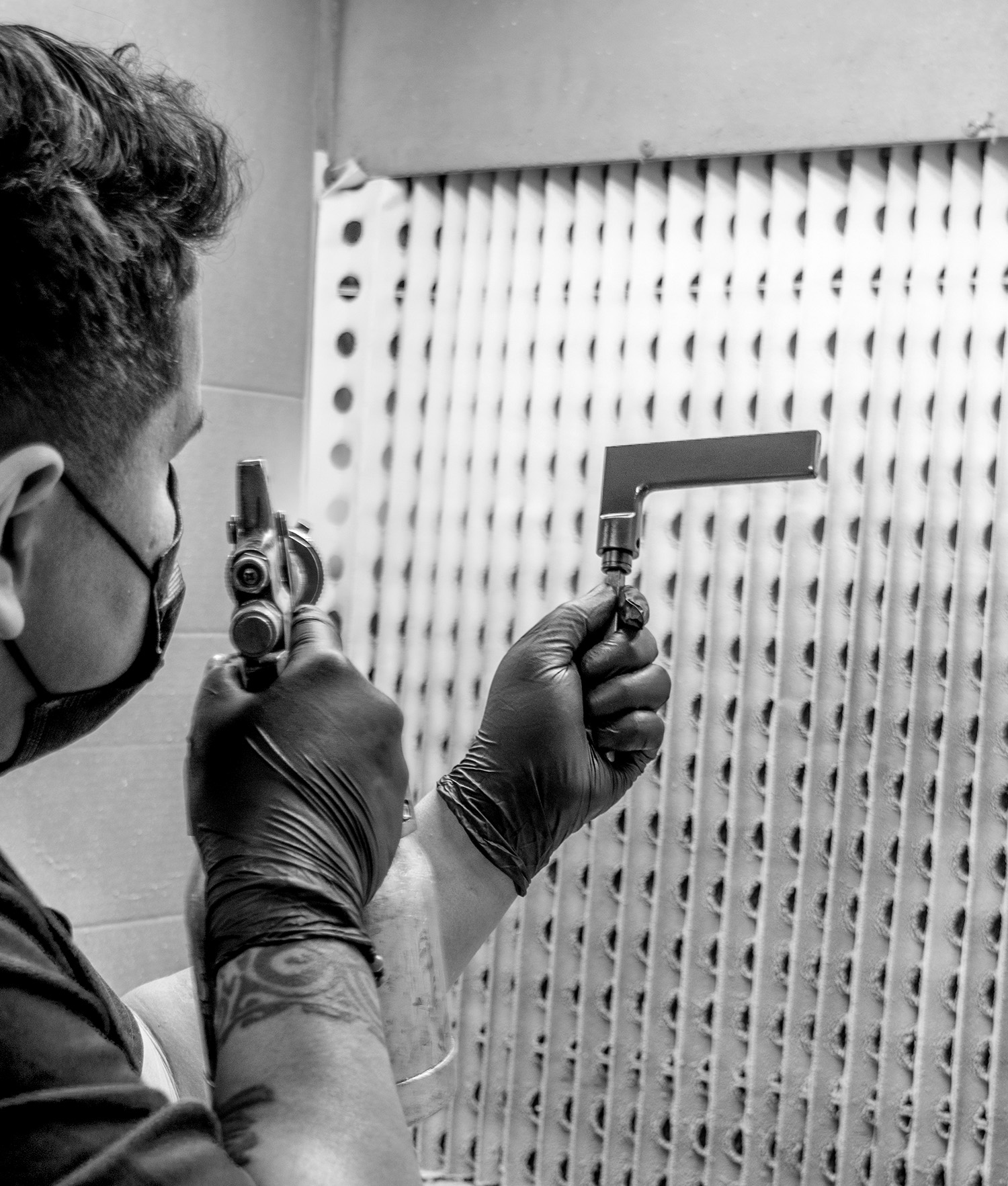 Enhancing the Visibility of Openings
When applied to hardware, this protective coating can provide a sense of comfort and confidence when using the restroom or accessing openings at night.
It charges using sunlight or ordinary indoor lighting, requiring only 10 minutes to charge and can last up to 24 hours. It acts as a night light in a room that never has to be plugged in, also making it useful during power outages. This factory applied coating can be used on almost any surface.
AVAILABLE COLORS