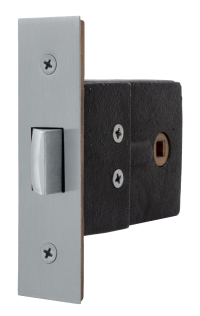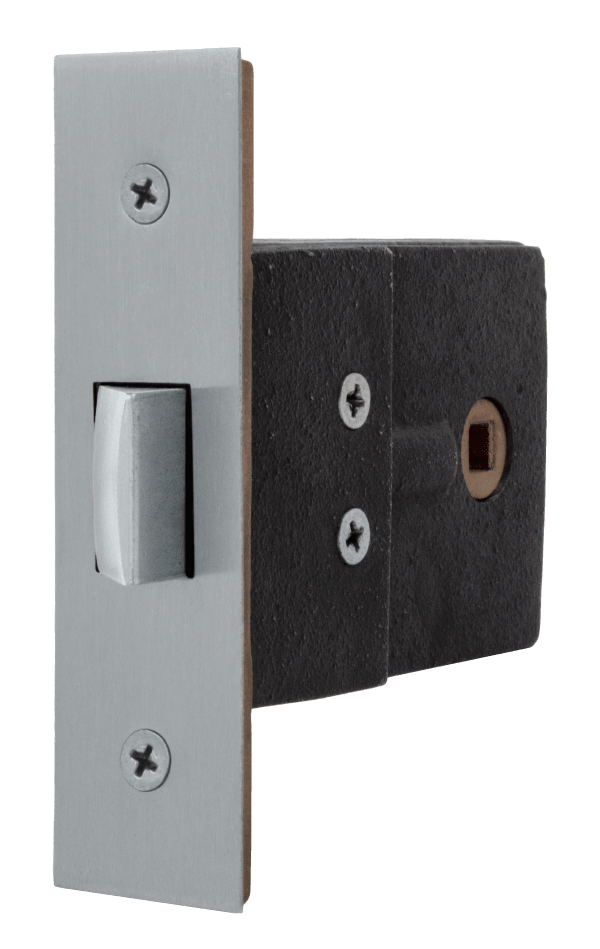 1003
Passage Knob Latch
Passage latch designed for use with knobs to accommodate enough space for comfortable operation.
BACKSET: 2 1/2"
For door stiles 3 1/2" wide and up.
LATCHBOLT: 7/16" throw.
HUB: Available in different sizes to be compatible with various trims.
MATERIAL: Bronze front and bolts - annealed gray iron case, japanned inside and outside.
FRONT: Flat front, reversible - beveled front. To order, specify hand.
STRIKE: Wrought brass or bronze. ASA strike available to order.
Pair with auxiliary deadbolt, like the 1912 Urban Deadbolt.
---
Sell Sheet
---
Click on a swatch below to get a closer look
US4


Satin Brass

US4NL


Satin Brass + No Lacquer

US32D


Satin Stainless Steel

US26D


Satin Chrome

US3


Polished Brass

US3NL


Polished Brass + No Lacquer

US26


Polished Chrome

US32


Bright Stainless Steel

US9


Polished Bronze

US10


Satin Bronze

US10B


Oil Rubbed Bronze

US14


Polished Nickel

US15


Satin Nickel

US19


Oxidized Black + Lacquer

US19LL


Oxidized Black Less Lines + Lacquer

BN


Burnished Nickel

BB


Burnished Brass

TN


Tarnished Nickel

TB


Tarnished Brass