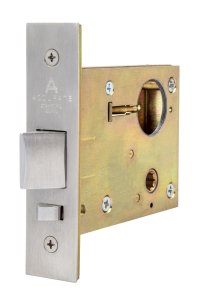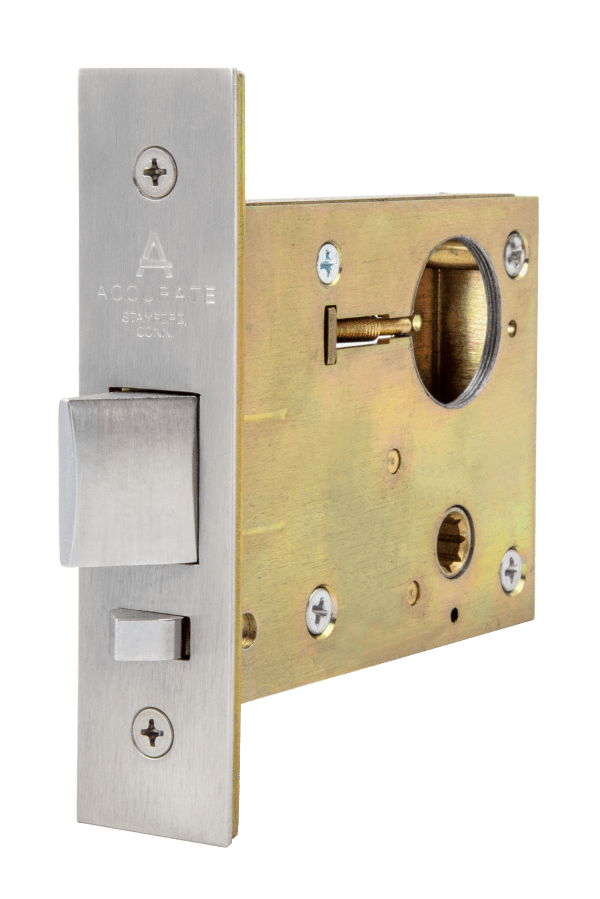 7800
Deadlatch
This deadlatch is popular for use in schools, public restrooms, teller gates, vestibules, closets and storage rooms.  Designed for use with electric strikes, with optional hold open feature.
Heavy gauge steel case (15/16" thick).
Adjustable bevel. Brass, bronze, or stainless steel armor front.
Bronze latch bolt - 5/8" x 1" x 1/2" throw.
For marine use: locks completely made of stainless steel and other non-ferrous materials, specify prefix part number with SS (e.g. SS H7804).
7800 Handle available and furnished at extra cost - please specify.
A modified version of the 7800 handle is offered to meet California code (P/N 7800CA).
---
Sell Sheet
Installation Template
---
Click on a swatch below to get a closer look
US4


Satin Brass

US4NL


Satin Brass + No Lacquer

US32D


Satin Stainless Steel

US26D


Satin Chrome

US3


Polished Brass

US3NL


Polished Brass + No Lacquer

US26


Polished Chrome

US32


Bright Stainless Steel

US9


Polished Bronze

US10


Satin Bronze

US10B


Oil Rubbed Bronze

US14


Polished Nickel

US15


Satin Nickel

US19


Oxidized Black + Lacquer

US19LL


Oxidized Black Less Lines + Lacquer

BN


Burnished Nickel

BB


Burnished Brass

TN


Tarnished Nickel