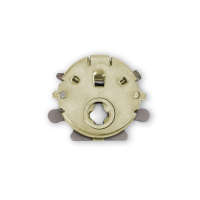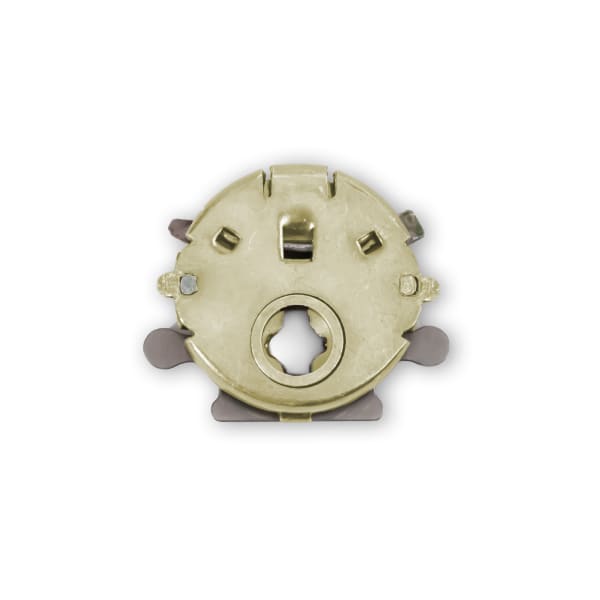 1129
Thumb Turn Disc
The 1129 Thumb Turn Disc is a functional cylinder hole insert which is intended to increase the gap between the lever/knob to the thumb turn.  This piece is commonly used when the sectional trim roses are too large and the gap from the lever/knob to thumb turn is too small.
3-3/8" spacing when using the 9000 / 9100, 8500 / 8600, 8700 / 8800 Series locks.
Traditionally used with old Yale style deadbolts (336, 338).
When ordering, please specify lock being used: 1129-9100/8800, 1129-8500, 1129-300.
Operation is different from a standard thumb turn hub.
(E.g. The standard thumb turn hub rotates 90 degrees, the disc insert must rotate 180 degrees for proper operation).
---
Sell Sheet
---
Click on a swatch below to get a closer look
US4


Satin Brass

US4NL


Satin Brass + No Lacquer

US32D


Satin Stainless Steel

US26D


Satin Chrome

US3


Polished Brass

US3NL


Polished Brass + No Lacquer

US26


Polished Chrome

US32


Bright Stainless Steel

US9


Polished Bronze

US10


Satin Bronze

US10B


Oil Rubbed Bronze

US14


Polished Nickel

US15


Satin Nickel

US19


Oxidized Black + Lacquer

US19LL


Oxidized Black Less Lines + Lacquer

BN


Burnished Nickel

BB


Burnished Brass

TN


Tarnished Nickel

TB


Tarnished Brass