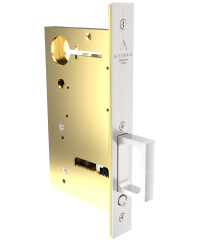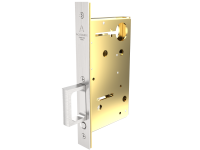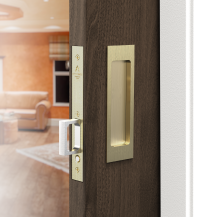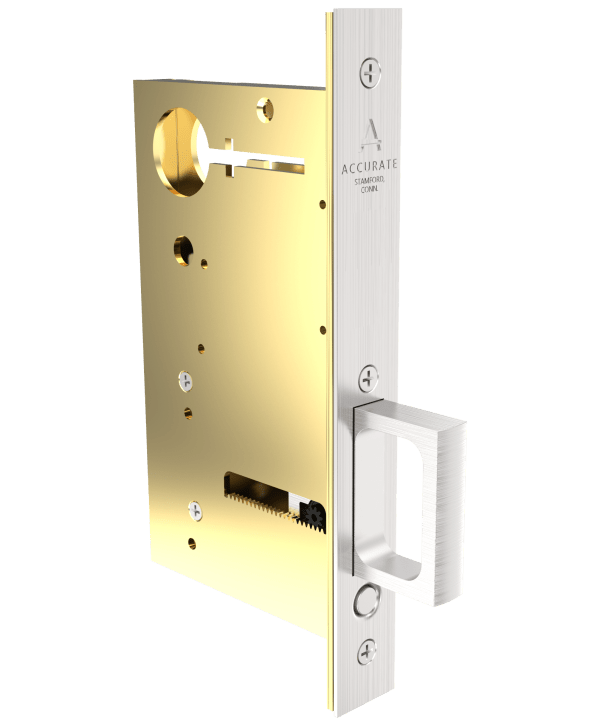 2002CPDP-Q
Quiet Pocket Door Edge Pull
Premium quality mortise lock for non-locking passage pocket doors featuring a quiet, slow release edge pull that pops out with the press of a button allowing for comfortable operation to pull door out of the pocket. Pair with blank flush pulls.
Noise Reduction
3-3/8" overall depth standard.
2-7/8" overall depth available (specify as 2002CPDP-SD).
Heavy Gauge, Wrought Case (11/16" thick).
1" wide armor front, 8" tall standard made from brass, bronze or stainless steel, and finished as required.
1/2" thick pull, 2" high, 1-1/4" throw.
Jamb Protector Plate available (for wood frames), 1" wide x 8" tall. Specify 2002JPP separately.
---
Sell Sheet
Specification Sheet
Installation Templates
---
Click on a swatch below to get a closer look
US4


Satin Brass

US4NL


Satin Brass + No Lacquer

US32D


Satin Stainless Steel

US26D


Satin Chrome

US3


Polished Brass

US3NL


Polished Brass + No Lacquer

US26


Polished Chrome

US32


Bright Stainless Steel

US9


Polished Bronze

US10


Satin Br