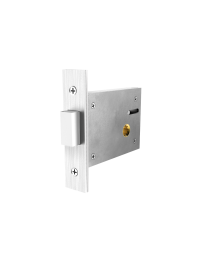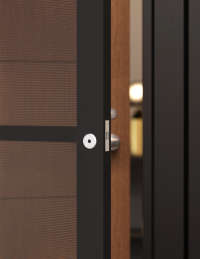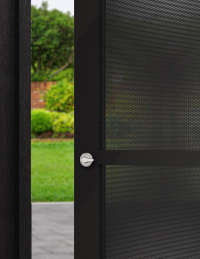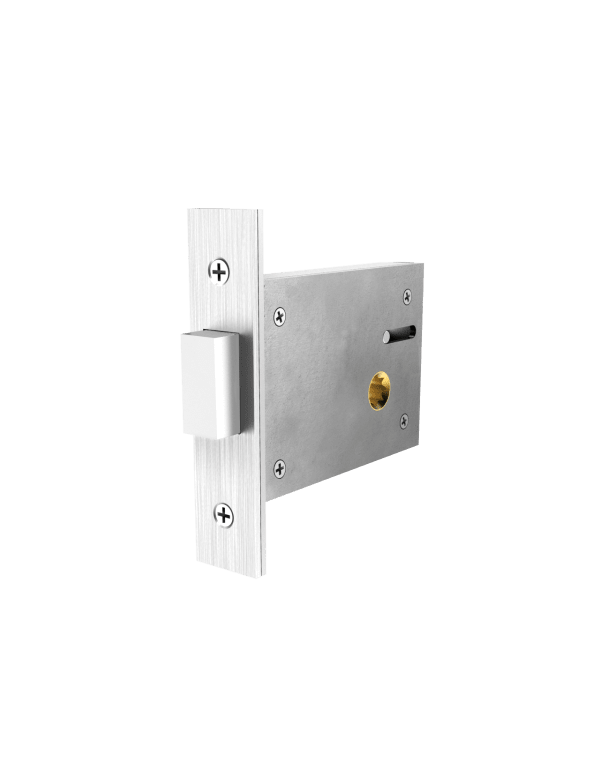 6500DB
Deadbolt Only
This Deadbolt only mortise lock is designed for use on screen doors or interior doors where smaller locks may be preferred.  It can be used on its own or pair with the 6500LB Latch Bolt. Commonly used with a thumb turn and emergency release and/or dummy style trim.
Made from almost entirely stainless steel (non-corrosive) with limited parts in brass(non-ferrous).
Standard backsets: 1-1/2", 1-3/4", 2".
Stainless steel case (1/2" thick).
Wrought brass, bronze, or stainless steel armor front.
Brass or stainless steel deadbolt, 1/2" throw.
Hubs are available in different sizes to be compatible with various trim.
Pair with brass, stainless steel, or US10B dust boxes.
Pair with Accurate Screen Door Trim options.
---
Sell Sheet
Specification Sheet
Installation Template
---
Click on a swatch below to get a closer look
US4


Satin Brass

US4NL


Satin Brass + No Lacquer

US32D


Satin Stainless Steel

US26D


Satin Chrome

US3


Polished Brass

US3NL


Polished Brass + No Lacquer

US26


Polished Chrome

US32


Bright Stainless Steel

US9


Polished Bronze

US10


Satin Bronze

US10B


Oil Rubbed Bronze

US14


Polished Nickel

US15


Satin Nickel

US19


Oxidized Black + Lacquer

US19LL


Oxidized Black Less Lines + Lacquer

BN


Burnished Nickel