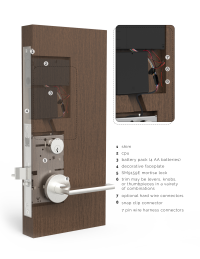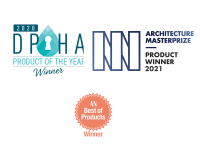 SM9159E
SmartEntry Smartphone Mortise Lock
One of the first smartphone-operated systems for mortise locks, the SM9159E combines Accurate's mechanical expertise with leading industry technology. The battery-powered smartlock features keyless entry via Bluetooth/Wifi communication that is controlled by a proprietary app for ease and convenience. Keeping design top of mind, this lock is compatible with any style trim and has no exposed electronics.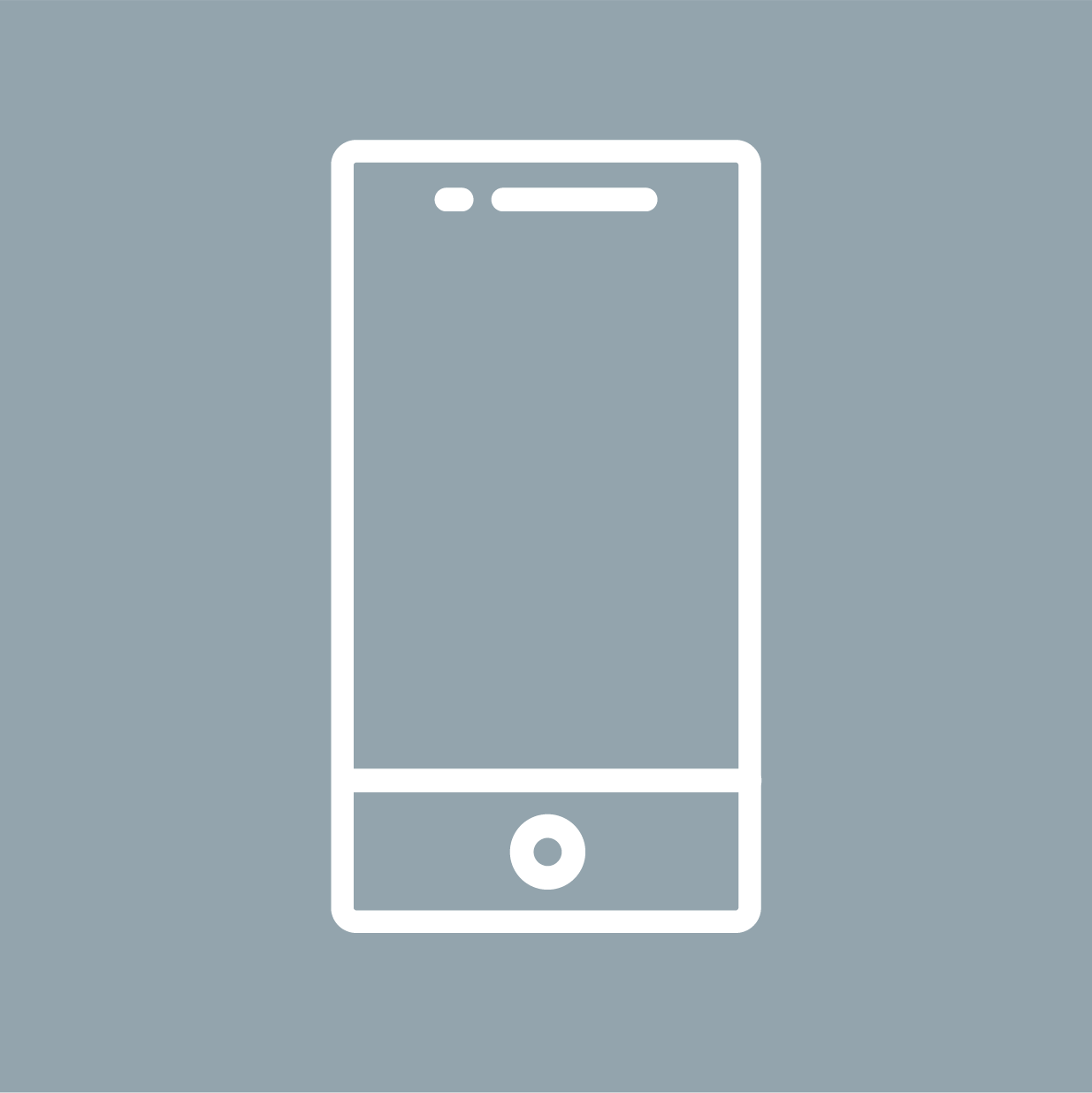 SmartEntry
All technology components are hidden inside the mortise pocket.
Compatible with most architectural hardware, compatible with different trim configurations (LxL, TPxK, etc.)
Does not require any wiring through the door frame, battery powered for easy installation.
State-of-the-art smartphone technology.
Lock/unlock the door and grant keyless entry via smartphone app.
iOS and Android compatible.
Local access via Bluetooth.
Admin can provide access to up to 25 users 24/7 or on a schedule.
Battery operated with app indicator.
Control lock remotely from anywhere in the world.
UL Listed 3 Hour (Mechanics R13846/R27504 and Electronics R10121).
High Security Mortise Lock furnished standard.
Grade 1 Certified to ANSI/BHMA A156.13.2005 Standard.
Exceeds ASTM F1577-95b Security Grade 1 (2,400 Impacts).
Standard backsets: 2-1/2", 2-3/4".
Supplied standard with Ethernet Bridge and Range Extender.
Optional Keypad is available.
---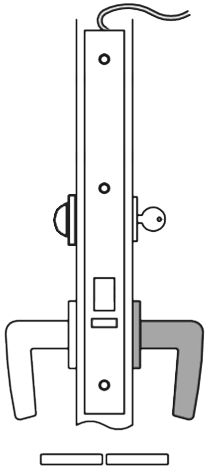 SM9159E
OUTSIDE: Latch by lever outside after handle is unlocked with smart phone or fob. Outside lever remains unlocked unless user changes settings to have the lever automatically re-lock. If outside handle is unlocked, phone or fob used to re-lock. If lock is electronically disabled (Secure Mode) on home screen or in settings, outside lever automatically locks and latch bolt can only be retracted by key. When lock is in Secure Mode, outside lever will remain locked at all times.
INSIDE: Latch by lever inside always. When inside lever retracts latch, outside lever unlocks (similar to 9124) unless user changes settings to have lever automatically re-lock (similar to 9148). Rotating thumb turn locks the outside handle and thumb turn springs back to home position. Thumb turn will NOT unlock the outside lever.
STATUS: Latch bolt monitor- confirms that latch bolt is fully projected. Stop bar monitor- confirms that outside handle is locked.
GENERAL NOTES: System uses Bluetooth when in proximity and Ethernet Bridge when remote. Lock operated by (4) AA batteries with low battery warning in app. To replace the batteries simply remove armor plate on edge of door and access the battery pack. Lock can also be powered with traditional hard wired power supply up to 24 volts. Please specify if you are using it this way.
View More Details +
---
Sell Sheet
Specification Sheet
Installation Templates
Installation Instructions
---
Click on a swatch below to get a closer look
US4


Satin Brass

US4NL


Satin Brass + No Lacquer

US32D


Satin Stainless Steel

US26D


Satin Chrome

US3


Polished Brass

US3NL


Polished Brass + No Lacquer