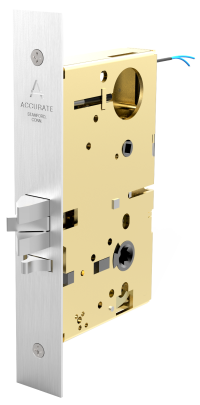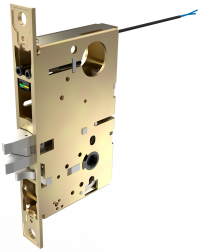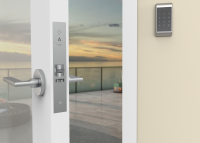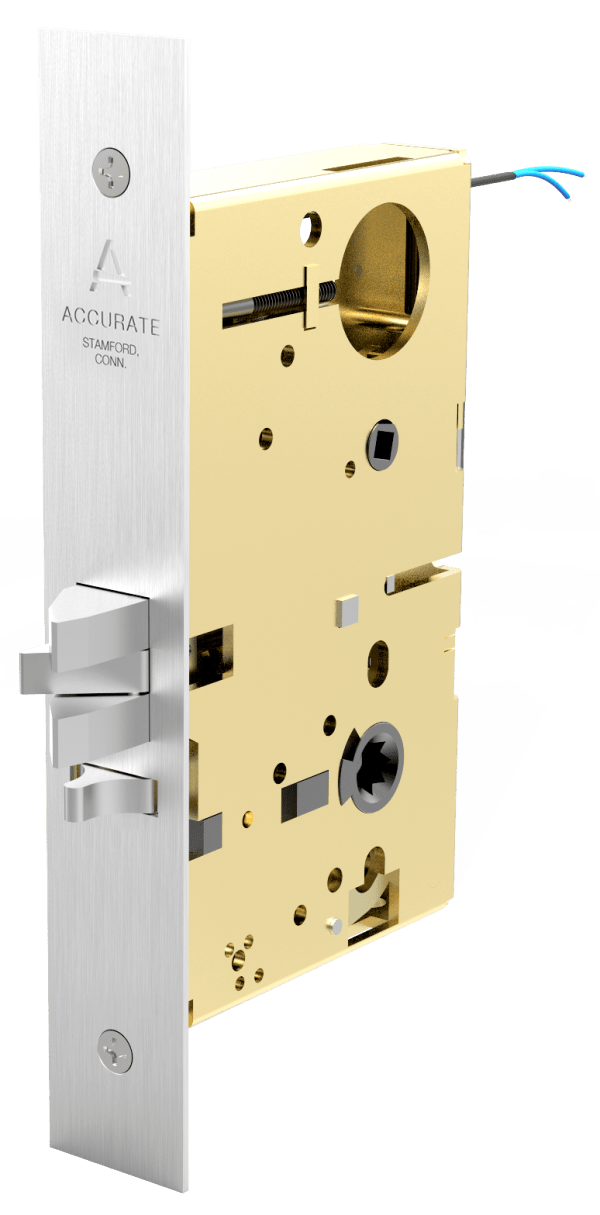 M9100E
Motor Drive Electrified Mortise Lock
This alternative to the previous generation solenoid version has more flexibility, monitoring features and options for efficient and flexible access control system design. Motor Drive Electrified Mortise Locks feature universal output voltage and can easily be change from FAIL SECURE to FAIL SAFE to adapt to design variations.
Electrified Locks
For Door Stiles 4" or Wider.
M9058E/M9059E/M9056E/M9045E for doors 1 3/8" minimum (1" armor front).
M9158E/M9159E/M9156E/M9145E for doors 1 3/4" minimum (1 1/4" armor front).
UL Listed 3 Hour (Mechanics R13846/R27504 and Electronics R10121).
Grade 1 Certified to ANSI/BHMA A156.13.2005 Standard.
Standard backsets: 2 1/2", 2 3/4", 3 3/4", 5", or 6".
Key Cylinder (by others) will override electronics to retract latch bolt.
12-24V AC/DC (11V - 30V Operating Range).
250mA MAX Inrush.
10mA MAX Holding.
Non-polarized Leads.
---
---
Sell Sheet
Specification Sheet
Installation Templates
Operating Instructions