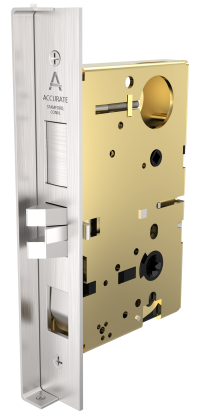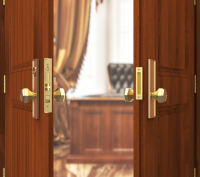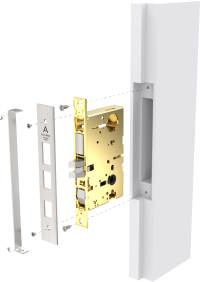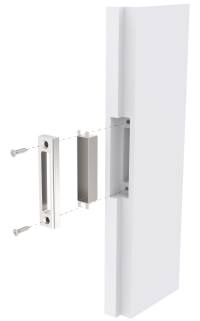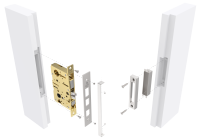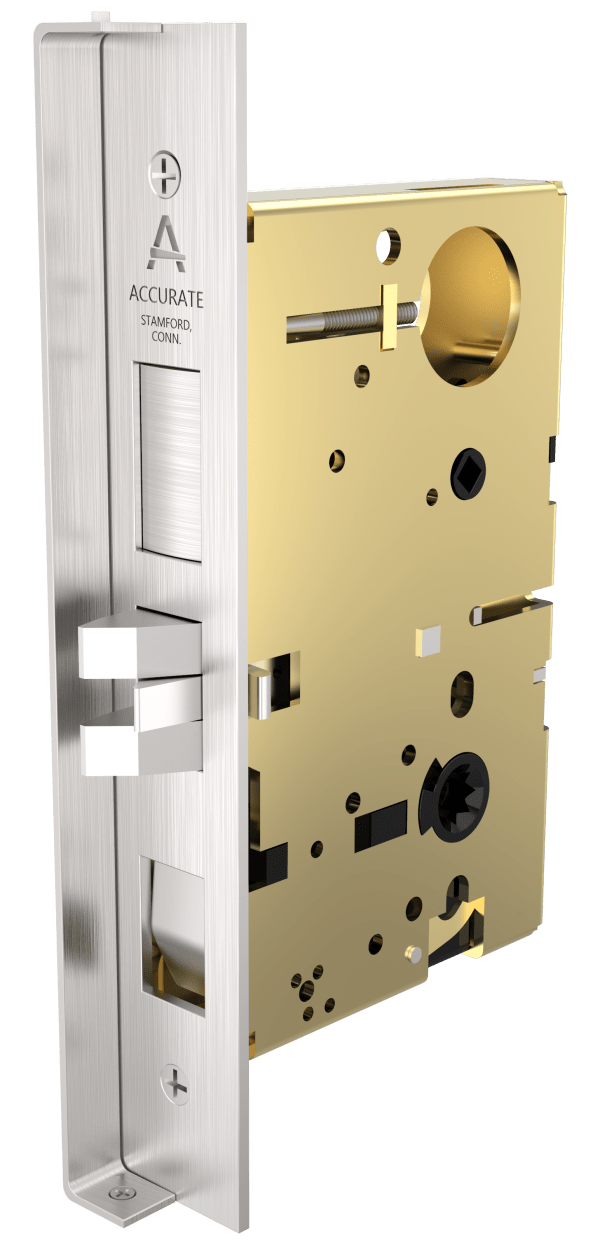 STD.RAB
Standard Rabbeted Kit
The Standard Rabbeted Kit is designed for door openings that feature a recess or groove cut into the wood, eliminating any gaps when doors are closed providing maximum privacy. Shown here with 9100 Series Mortise Lock.
Rabbeted kits are commonly used to create seamless openings on interior pairs of doors.
Each door is cut with a recess (half of the edge) so that high edge of the door meets the low edge of the other door creating a seamless closure that enhances privacy and eliminates gaps.
Available for 9000/9100 and 8700/8800 Series Locks (for other locks please call for assistance).
Standard rabbeted prep is 1/2" from high side to low side of door, with cut centered on the door (for other preps, please call for assistance).
---
Sell Sheet
Specification Sheets
---
Click on a swatch below to get a closer look
US4


Satin Brass

US4NL


Satin Brass + No Lacquer

US32D


Satin Stainless Steel

US26D


Satin Chrome

US3


Polished Brass

US3NL


Polished Brass + No Lacquer

US26


Polished Chrome

US32


Bright Stainless Steel

US9


Polished Bronze

US10


Satin Bronze

US10B


Oil Rubbed Bronze

US14


Polished Nickel

US15


Satin Nickel

US19


Oxidized Black + Lacquer

US19LL


Oxidized Black Less Lines + Lacquer

BN