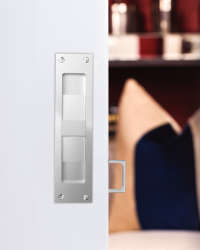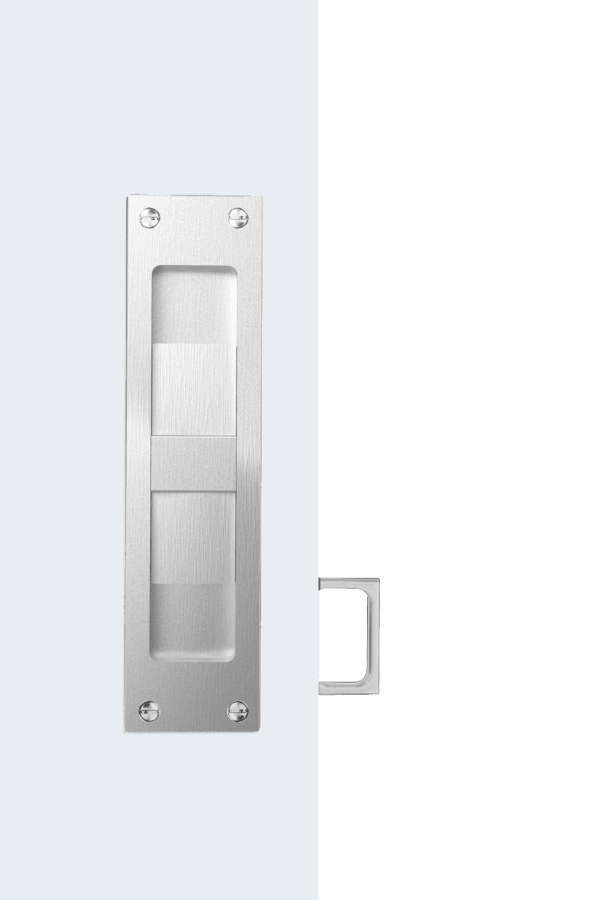 VT
Vantage Pocket Door Sets
Easy-to-operate pocket door hardware that dramatically reduces door noise when paired with the  SilentPac Quiet Pocket Door Lock featuring an ultra quiet, slow-releasing edge pull.  This minimalistic flush pull is ideal for narrow stiles, or compatible with any pocket door.  The sleek vertical thumb turn offers a contemporary alternative to locking space-saving doors.
Noise Reduction
VT Narrow Privacy Flush Pull Set | SET INCLUDES: VT-T Thumb Turn, VT-E Emergency Trim.
For 1 3/8" - 2 1/4" thick doors standard; for other door thicknesses, please specify: VT.DT (e.g. VT.234DT.FINISH).
VT.PA Narrow Passage Flush Pull Sets | SET INCLUDES: (2) VT.B Blank Flush Pulls
Minimum 1 3/8" thick doors when used with mortise edge pulls.
Please specify: VT.B.PA.DT (e.g. VT.B.PA.138DT.FINISH).
---
Sell Sheet
Specification Sheet
Installation Templates
---
Click on a swatch below to get a closer look
US4


Satin Brass

US4NL


Satin Brass + No Lacquer

US32D


Satin Stainless Steel

US26D


Satin Chrome

US3


Polished Brass

US3NL


Polished Brass + No Lacquer

US26


Polished Chrome

US32


Bright Stainless Steel

US9


Polished Bronze

US10


Satin Bronze

US10B


Oil Rubbed Bronze

US14


Polished Nickel

US15


Satin Nickel

US19


Oxidized Black + Lacquer

US19LL