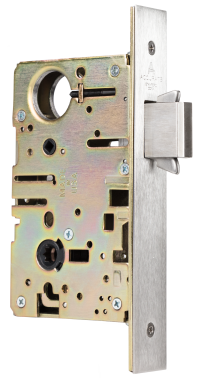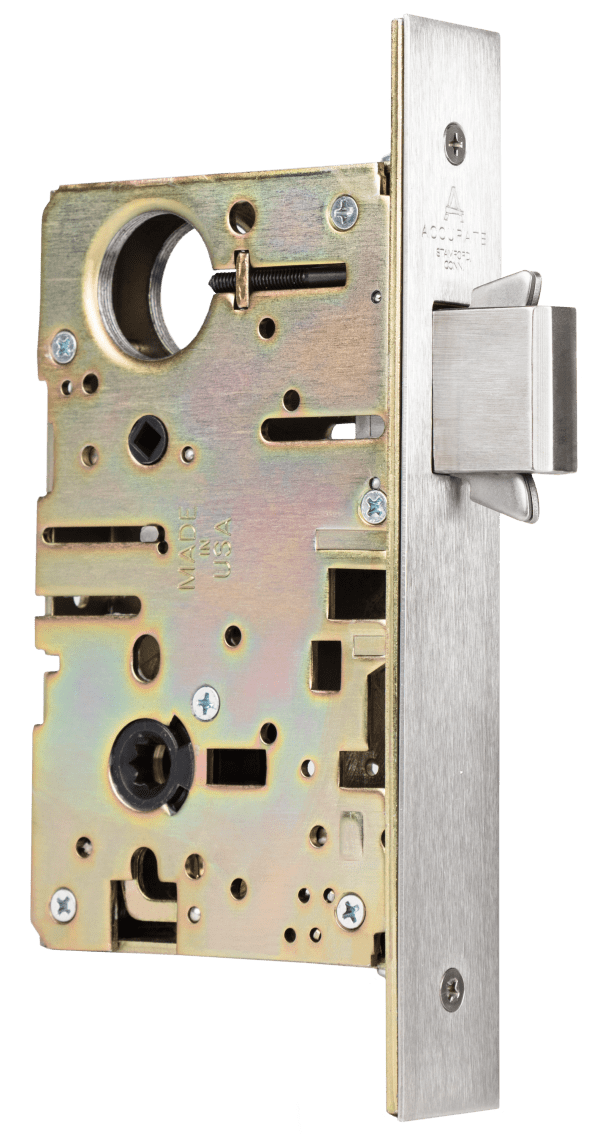 9100SDL
Sliding Door Lock with Emergency Egress
Activate emergency egress with this sliding door lock by pulling the inside handle to retract the deadbolt, and then slide the door in one continuous motion.
2-1/2", 2-3/4", 3-3/4", 5", 6" standard backsets.
Custom narrow and large backsets also available.
For door stiles 4" wide and up.
Heavy Gauge, Wrought Case (15/16" thick).
1/2" thick deadbolt, 1" throw.
Hubs are available in various sizes to be compatible with various trims.
Thumb Turn Hub: 3/16" (5mm) on the diamond.
Brass, bronze, or stainless steel armor front.
4-7/8" strike x 1-1/4" deadlock type.
Custom strike for barn doors or wall-mounted sliding doors available as a special order.
Pair with brass, stainless steel, or US10B dust box.
Cylinder not included. Available to order (3/4", 1", 1-1/8" length in limited keyways).
---
Sell Sheet
Installation Templates
---
Click on a swatch below to get a closer look
US4


Satin Brass

US4NL


Satin Brass + No Lacquer

US32D


Satin Stainless Steel

US26D


Satin Chrome

US3


Polished Brass

US3NL


Polished Brass + No Lacquer

US26


Polished Chrome

US32


Bright Stainless Steel

US9


Polished Bronze

US10


Satin Bronze

US10B


Oil Rubbed Bronze

US14


Polished Nickel

US15


Satin Nickel

US19


Oxidized Black + Lacquer

US19LL


Oxidized Black Less Lines + Lacquer

BN


Burnished Nickel