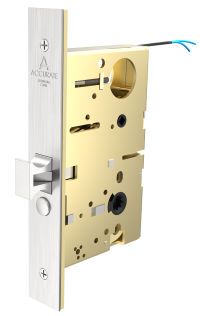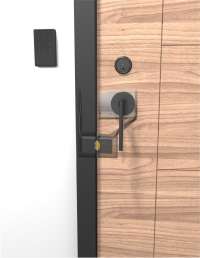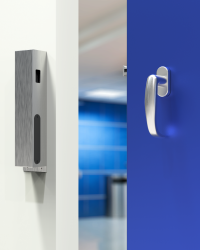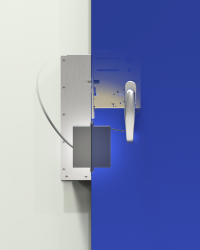 SL-M915XE
Self-Latching Motor Drive Electrified Mortise Lock for Sliding Doors
SL-M915XE Self-Latching Motor Drive Electrified Mortise Lock for Sliding Doors offers flexible access control for sliding doors.  Featuring single-action egress and universal output voltage (accepts between 11V – 30V), this electrified lock can be remotely unlocked when door is in closed position.  Access control is enabled by utilizing SDC's WPT Power Transfer that transfers power through the door gap wirelessly (not continuous duty).
Electrified Locks
SL-M9058E/SL-M9059E for doors 1-3/8" minimum (1" armor front).
SL-M9158E/SL-M9159E for doors 1-3/4" minimum (1-1/4" armor front).
Standard backset is 2-1/2" or 2-3/4" for door stiles 4-1/2" or wider. 
Latch bolt will project when in contact with the frame, securing the opening. Electronic operation will unlock outside handle (or handles depending on the function). Key cylinders (by others) will override electronics to retract latch bolt.
For use with wireless power transfer systems (like SDC's WPT Wireless Power Transfer). NOT CONTINUOUS DUTY.
For use on wood or metal doors. Can be used on glass doors with a glass patch kit custom made to fit WPR Device.
12-24V AC/DC (11V-30V Operating Range)
250mA MAX Inrush
10mA MAX Holding
Non-polarized Leads
---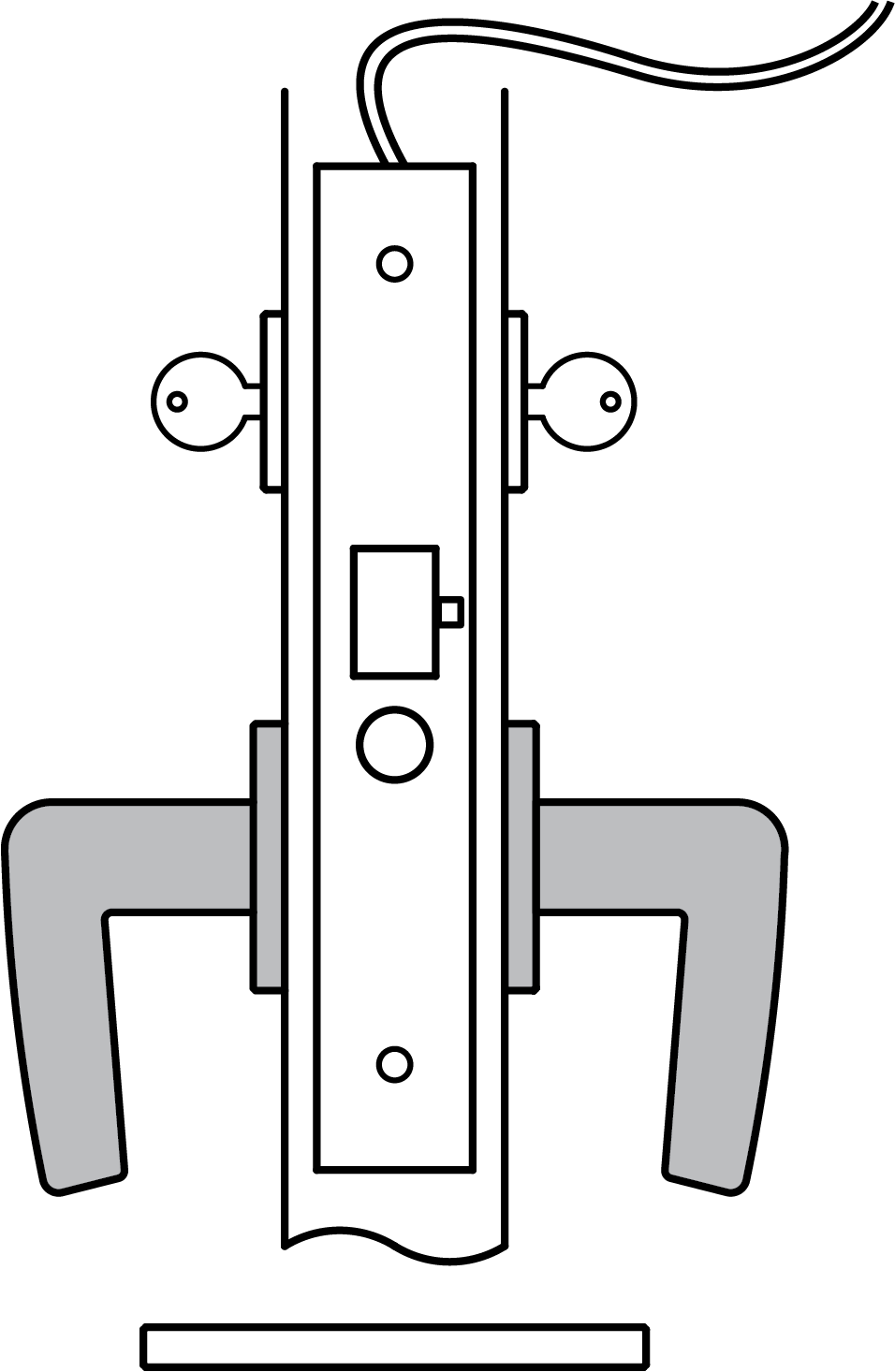 SL-M9158E
Latch bolt by key either side.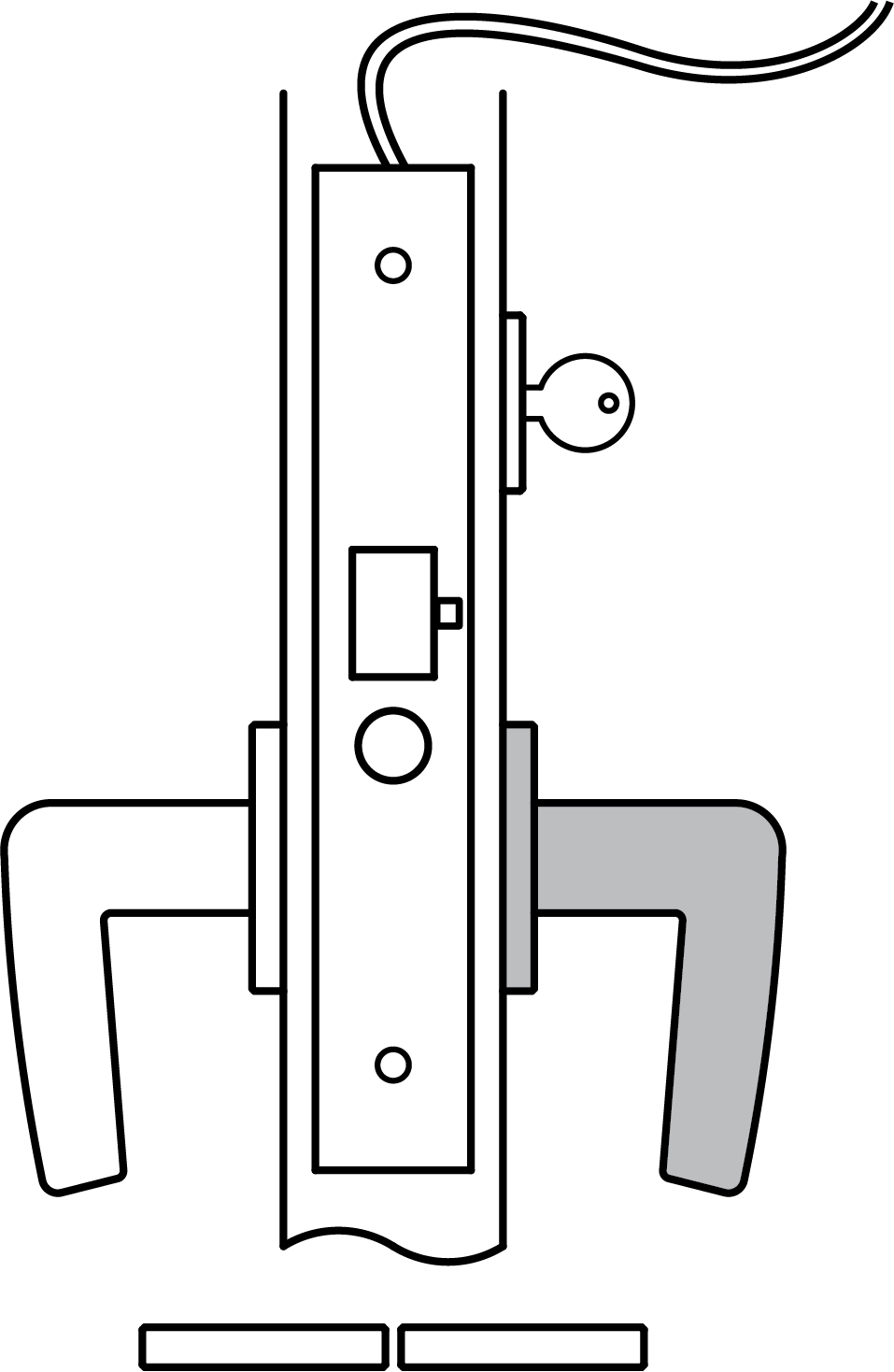 SL-M9159E
Inside trim always free.
Latch bolt by key outside.
---
Sell Sheet
Specification Sheet
Installation Templates
---
Click on a swatch below to get a closer look
US4


Satin Brass

US4NL


Satin Brass + No Lacquer

US32D


Satin Stainless Steel

US26D


Satin Chrome

US3


Polished Brass

US3NL


Polished Brass + No Lacquer

US26


Polished Chrome

US32


Bright Stainless Steel

US9


Polished Bronze

US10


Satin Bronze