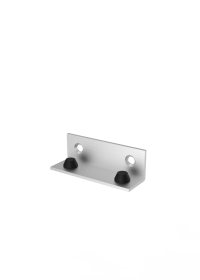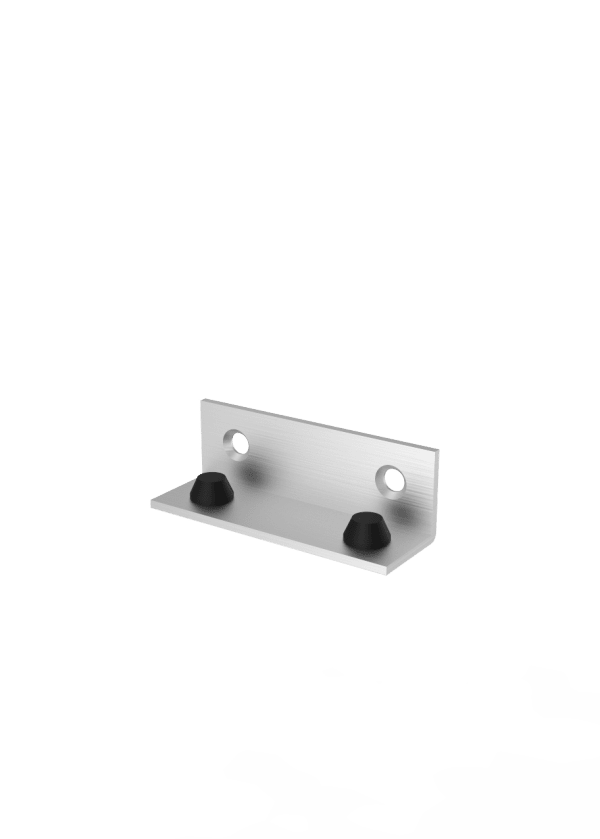 84-1
Angle Stop
Commonly used in floor bolting situations where the deadbolt is thrown through the bottom rail into the floor.  The Angle Stop minimizes the amount of debris that would normally collect when a flat strike is used in the floor.  It features a spring plunger which sits flush with the floor when the door is unlocked thus preventing large objects from obstructing the strike hole.
Ideal for use in door frames designed without stops.
Durable rubber bumpers.
Unique construction is suitable for both single and double door applications.
---
Sell Sheet
Specification Sheet
---
Click on a swatch below to get a closer look
US4


Satin Brass

US4NL


Satin Brass + No Lacquer

US32D


Satin Stainless Steel

US26D


Satin Chrome

US3


Polished Brass

US3NL


Polished Brass + No Lacquer

US26


Polished Chrome

US32


Bright Stainless Steel

US9


Polished Bronze

US10


Satin Bronze

US10B


Oil Rubbed Bronze

US14


Polished Nickel

US15


Satin Nickel

US19


Oxidized Black + Lacquer

US19LL


Oxidized Black Less Lines + Lacquer

BN


Burnished Nickel

BB


Burnished Brass

TN


Tarnished Nickel