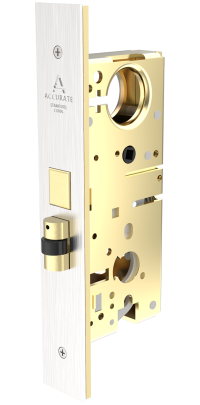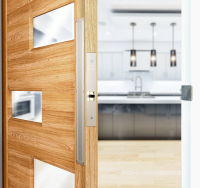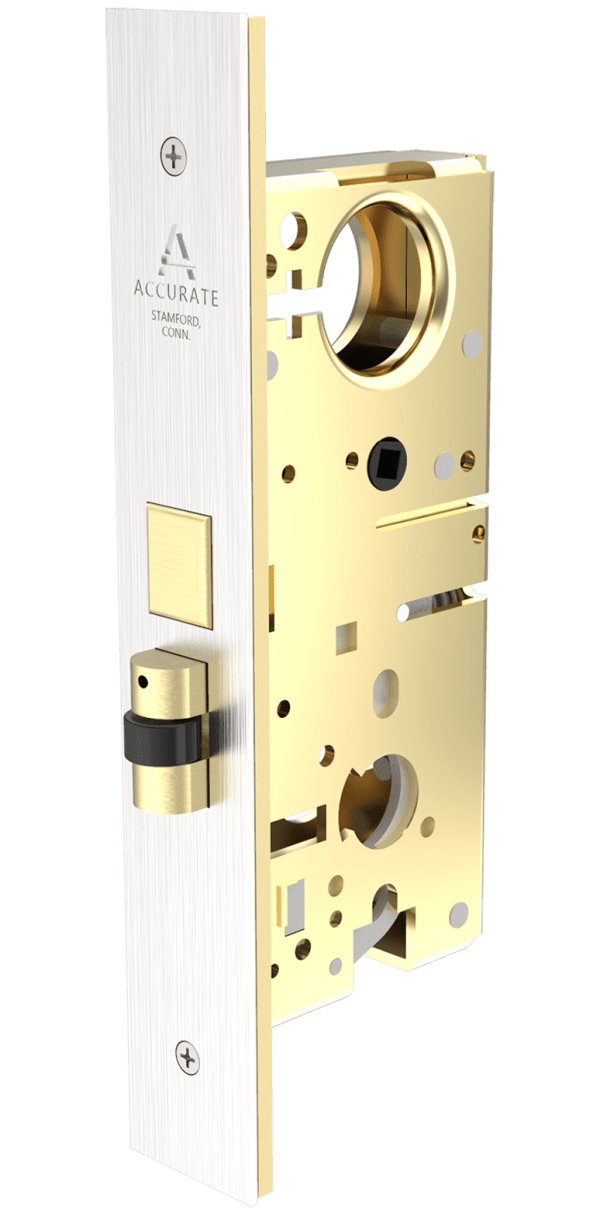 8700ARL | 8800ARL
Narrow Backset Adjustable Roller Latch Mortise Lock
Roller latch locks now feature an adjustment to address both tension and latch projection. Designed for doors with narrow stiles that do not have any active levers, knobs or thumb latches, the 8800 Adjustable Roller Latch can help control door gaps caused by wind, weather and climate changes and maintain security.
For Door Stiles 2 1/2" or wider.
Roller latch locks will come standard with no hubs, ideal for use on push/pull applications with Accurate flush pulls (e.g. 24RT, 24ST, FC3127, FC5007) or a pair of back to back 7200 pulls.
For 1-3/8" thick doors, specify 8700ARL.
For 1-3/4" thick doors, specify 8800ARL.
If rigid hubs are required, please specify: -F: Suffix for rigid handles, indicated spindle size or trim manufacturer (i.e. 8824ARL-F 8mm).
---