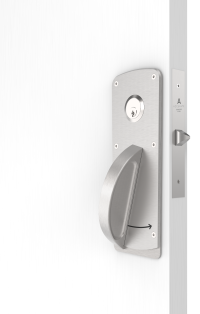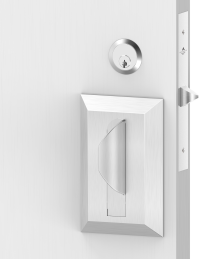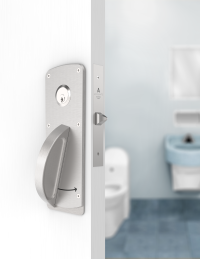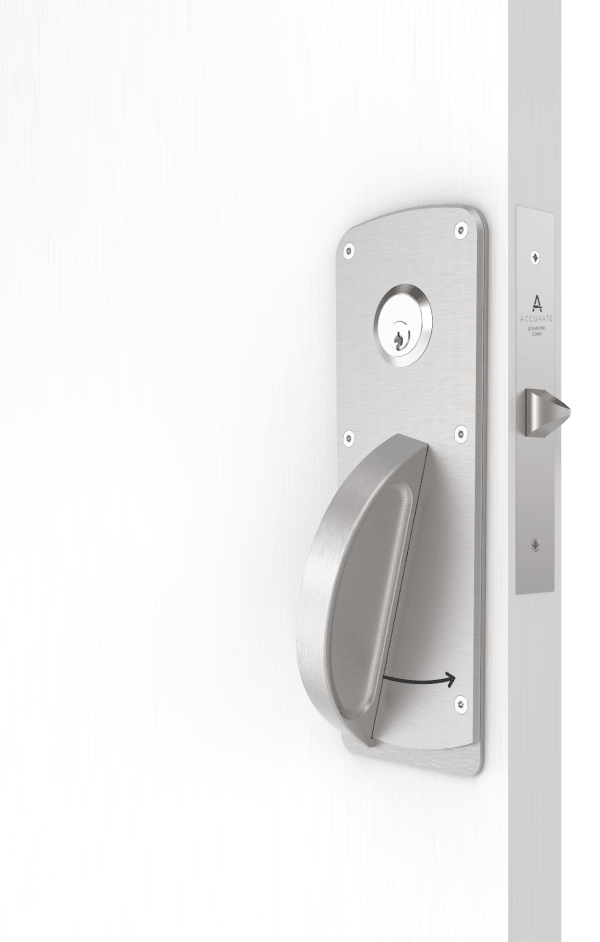 9100BL
Beveled Safety Latch
Beveled Safety Latches were developed to further diminish ligature risks in behavioral healthcare settings. In some cases, the latch bolt itself has been used to anchor bed sheets (or similar) between the door and frame while the door is closed. An upward, downward, or horizontal force from inside the room will cause the latch to retract and release a ligature attempt making it a safe option for high-risk areas.
Ligature Resistant
ADA Compliant
Can be specified with all Accurate 9100 Grade 1 Mortise Locks, with any trim.
Meets BHMA 156.34 Ligature Resistant Trim Standard.
Latch bevel on top and bottom diminishes ligature points.
Whenever the Beveled Safety Latch is specified, locks are modified not to have an anti-pick bolt. Please specify with caution, evaluating every opening for what is most important: safety or security.
Not recommended for applications where security is a concern like storage rooms, electric closets, asylum rooms or wherever doors swing out.
---
---
Sell Sheet
Installation Instruction
---
Click on a swatch below to get a closer look
US26D


Satin Chrome

US32D


Satin Stainless Steel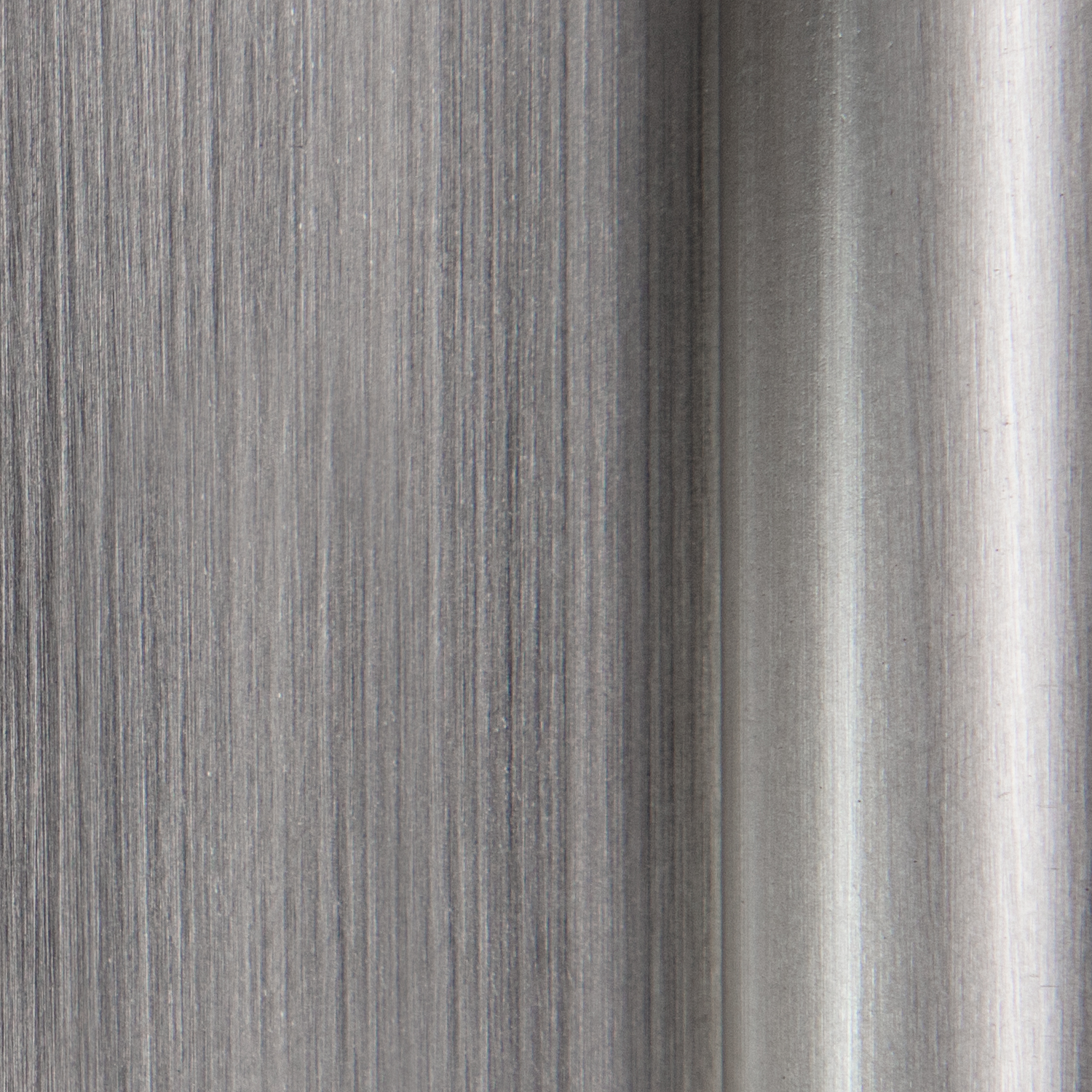 US26D
Satin Chrome
---
How to Specify
Function.
Backset.
Trim.
Finish.
Hand.
Door Thickness.
Special Options
Examples
Crescent Handle | Passage | Closet Doors | Anti-Vandal Trim
E.g.:

CH 9125BL.

234.

S.PC.

US26D.

RH.

134.

AV

Crescent Handle | Institutional Privacy | Add SP For Patient Bathroom
E.g.:

CH 9143BL.

234.

L.PC.

US26D.

RHR.

134.

SP

Crescent Handle | Motor Drive Electrified | For Access Control Openings
E.g.:

CH M9159E-BL-AE.

5.

L.PC.

US26D.

LHR.

134
Notes
Please specify Beveled Latch (BL) with caution and evaluate each opening for what is most important: safety or security.
Special Options Available:
Specify SP: SilentPac™ Lever Dampening Disc
Specify ETCH: Custom Etching
Specify AV: Anti-Vandal Trim
Related Products
High Security Crescent Mortise Set
Crescent Cylindrical Set
Safety Push Pull Mortise Set