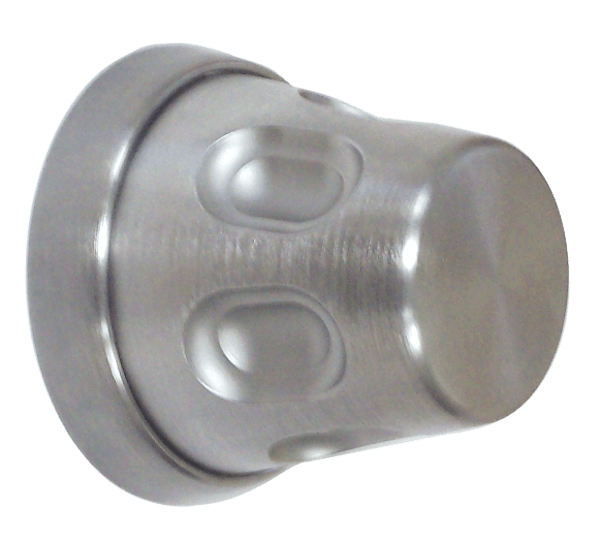 MLSK
Safety Knob
Designed to increase safety by limiting ability for attachment of cords and strings.  Deep detents fit to fingertips, maximize capacity to turn and pull without compromising safety and facilitate ease of use of this ligature resistant canonical knob for low risk areas.
​
Ligature Resistant
Lightweight, solid brass construction designed with institutional strength and durability.
For use with Accurate 9100SEC High Security or 9100 Grade 1, UL Listed 3-hour Mortise Locks in various functions. Can be custom manufactured to retrofit other manufacturers' locks.
US26D finish standard, anti-microbial available.
For use with mortise locks and tubular latches.
Non-ADA Compliant.
Dimensions: 2-3/4" high by 2-3/4" wide with a projection of 2-3/8".
---