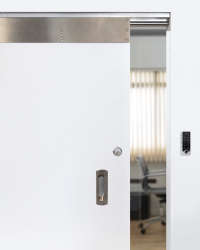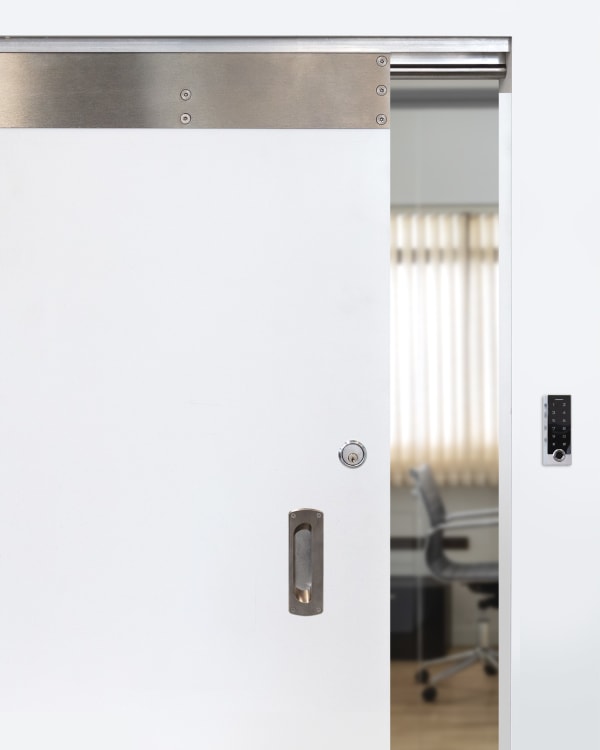 LR-SDS-ELR
Ligature Resistant Sliding Door System with Electrified Latch Retraction
The patented Ligature Resistant Sliding Door System is available with electrified latch retraction that can be used with a key card, fingerprint or any credential. The ELR provides the best of both worlds by satisfying the care staff with ease of access and the facility with a manual key override. The concealed track system hangs a 1-3/4" door with a surface applied 1/8" gap without any exposed anchor points or cavities where unwanted items could be stored. The seamless deign also eliminates opportunities to use the top edge of the door as a ligature point. 
Ligature Resistant
Use with key card, fingerprint or any credential.
Eliminates operable hardware for maximum ligature resistance.